A New Freebie: Thin Download Icons – Get Them Now!
Today's Friday freebie contains 30 Free Vector Thin Download Icons made by DesignBolts. These icons can be used as download buttons for different types of websites or apps.
All buttons are easily customizable and resizable, so you can change them as you like. You can also change the colors of icons, and export them as you desire.
You can make any amendments that suit your blog, your app or your any website. These icons will pop and attract the visitors' attention without distracting it. The icons come in 4 resolutions including 56×56, 128×128, 256×256 and 512×512 pixels. As they are available in vector format, they are also fully scalable, so you can either enlarge or minimize the icons as per your requirements.
Icons depict the possibilities to download a certain file from the Cloud, the Web, the definite website, the folder or the link sent to the email. So if you provide any free downloadable digital products, these icons are sure to come in handy. The item is free for personal use.
Icons come both in PNG and AI formats. So you can preview and edit them with no efforts.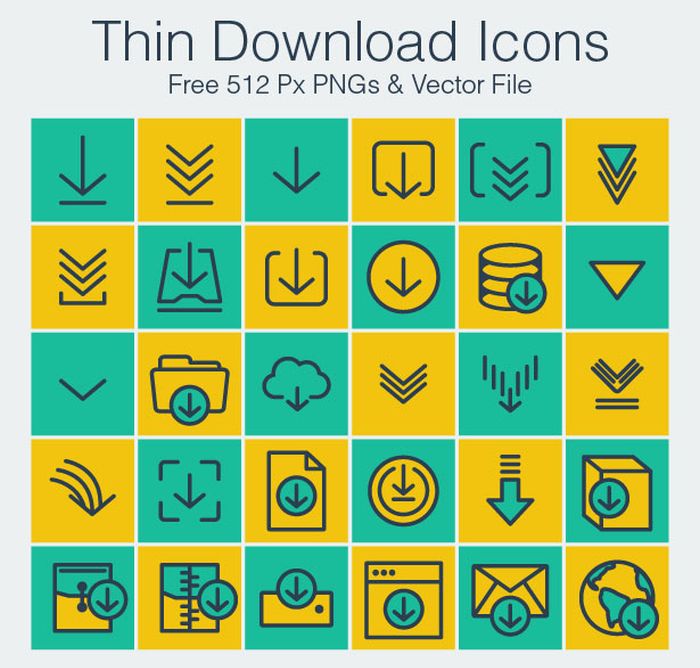 So don't hesitate and download your freebie now!
The post A New Freebie: Thin Download Icons – Get Them Now! appeared first on .