Free WP Hosting: Is It Really Worth to Use? + Best Free WP Hosting Providers
Many of our visitors are looking for free WP hosting, so getting this service for free seems to be a tempting idea. Website owners don't consider any free offers to be suspicious and they just want to save costs on launching their websites, which is quite natural and predictable.
You can try to use a free hosting if you are just starting your personal website or a small blog, but it's not recommended to use it to launch a professional business website. Why? We'll talk about it further.
So what are the main things that differ a free hosting from premium one? We will speak on free hosting in terms of features, bandwidth, disk space, and customer support. However, we will also provide you with the list of quite good free hosting providers which you can temporally choose to learn WordPress possibilities live on your website and then move to a premium one if you prefer. So let's start.
What are the lacks of a free WP hosting?
1. Irrelevant Ads
Ads are usually essential and profitable for your website, but this concerns only the cases when your ads are relevant and you receive money for every click. If you use a free hosting for your WP website, then you aren't responsive for the ads that will be placed on your website. You don't pay for your service but the advertisers, in their turn, pay the hosting provider for placing their ads, so they place it on your website without your permission.
Sometimes, however, free WP hosting providers promise not to place any ads on your pages if you prefer their free services.
2. Inability to Add Your Own Domain
Most free hosting providers don't allow website owners add their own domain names to run their sites. They allow to create your site name as a subdomain, so as a result you get a long and unprofessional domain name which looks suspicious and is hard to remember. Your unprofessional domain won't be associated with your brand and will prevent people from trusting you.
3. No Customer Support (Often)
Customer support is an important service to be available in the list of features of every trustworthy hosting provider. For instance, when your website is down or slow, you can contact the support department and find out the reason of your problem. If there is no customer support, you solve all problems with your website by your own.
If you use free hosting, you aren't able to leave your email address to your clients to contact you, 'cause it won't look reliable for them.
4. Lacking Disk Space and Bandwidth
Bandwidth and disk space limitations will make it tough to develop your website, add new pages and adjust your web-pages for SEO requirements. If your disk space is limited you won't be able to add more information to your website until you delete the previous files. If you go over bandwidth in a given month your site will be automatically suspended until you upgrade or until the month is over.
Any additional options are available on a paid-for basis; otherwise you won't have enough freedom of managing your website.
If all of this doesn't make you hesitate and you want a free hosting just for a test period, then take a look at the following list of free hosting providers you can choose for your website:
1. Wpnode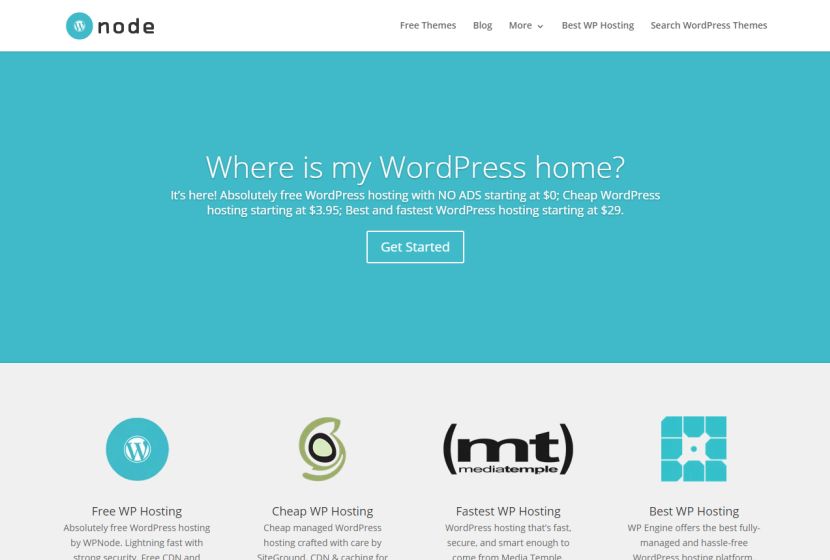 A free package offered by WPnode promises a lightning fast hosting with strong security. Free CDN and email is included. You don't pay a single cent, just start working and that's all. The provider promises no ads on your website, unlimited data transfer, 5GB of SSD storage, 1 GB email, and many more features.
2. FreeHostingNoAds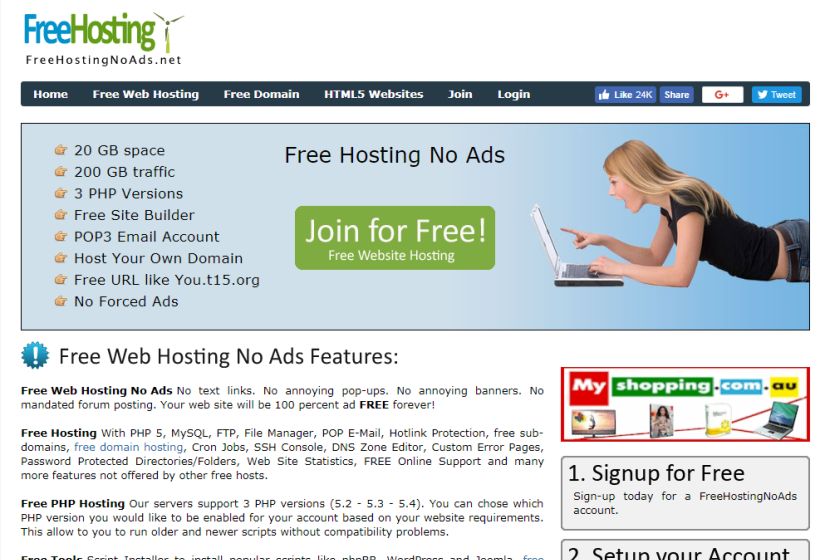 Another free web hosting provider which promises no disturbing popups and text links on your website. Their servers support 3 PHP versions, they offer free subdomains and ensure you will be able to create a website with a short url. By the way, you will get a bunch of free web templates to download and use for your website.
3. Byethost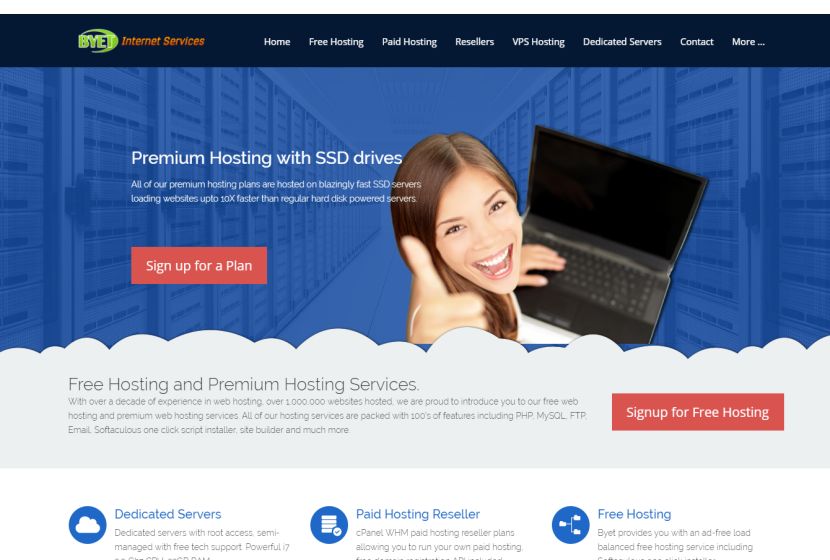 This free hosting provider offers 1000 mb of disk space, FTP account and file manager, control panel, free tech support, addon domain, parked domains, sub-domains, clustered servers, no ads, https SSl on all free hosting domains, and many more features.
4. Biz.nf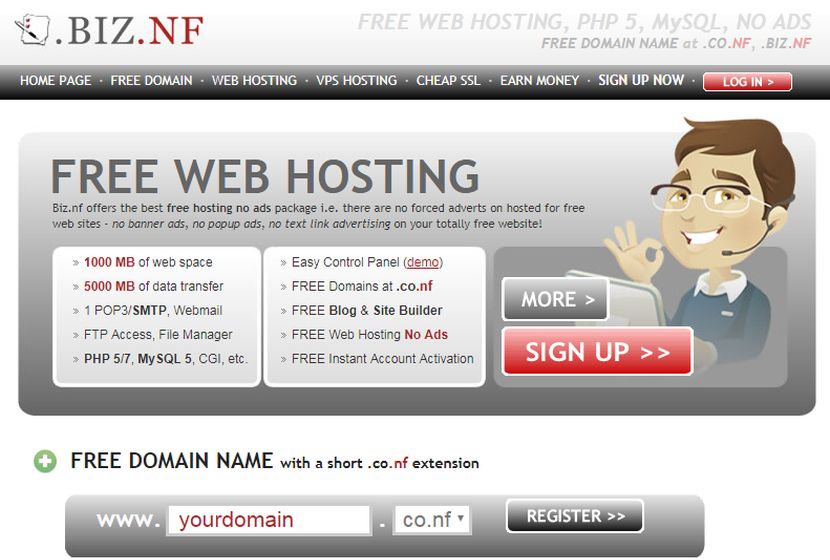 Another free hosting provider offering 1000 mb of disk space, 5000 mb of data transfer, a webmail for receiving and sending letters, FTP access and file manager, easy control panel, a blog and site builder, no ads and instant account activation.
5. x10Hosting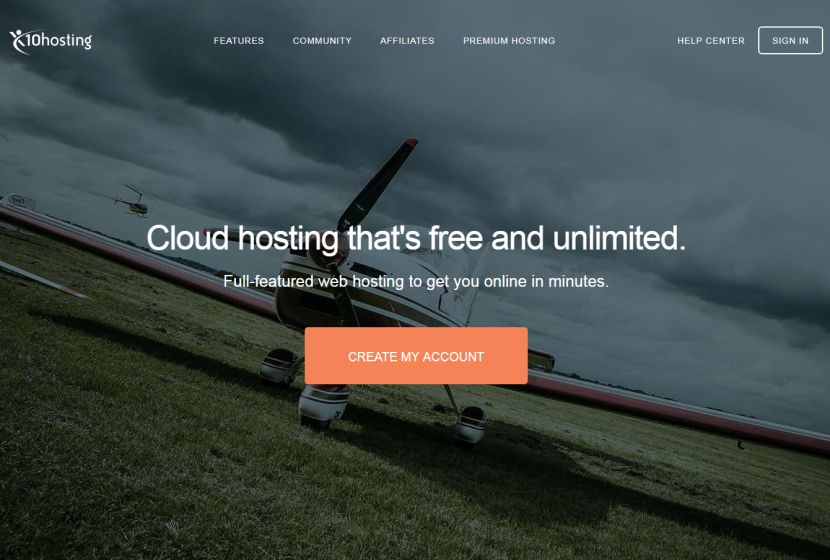 A good free hosting which offers cloud SSD servers, immensely stable and fast performance, a full web hosting account, and the latest versions of PHP, MySQL and cPanel. You'll also be able to easily install web software with one click and use a free website builder offered by the provider.
Conclusion:
So if you are looking for a free hosting for your WordPress website, think of all pros and cons and measure all risks before you choose it for your project. You can always start from using a free service and then change it for premium one to continue developing your website without any boundaries.
The post Free WP Hosting: Is It Really Worth to Use? + Best Free WP Hosting Providers appeared first on .