15 Great Elementor Layouts to Create Your Homepage, One-Page Site or a Landing Page
Here at WPDaddy we like to test various awesome products designed and developed for WordPress and available for improving its functionality. We've already tested the ability of a very popular and powerful Elementor Live Page Builder for WordPress to create full-width layouts for your website. And we had the chance to test this page builder and compare it with others. So we can say this is one of our favorite ones together with GT3 Page Builder and Visual Composer.
What are the advantages of Elementor?
This is a very fast page builder which allows to design your pages on the frontend and get instant results.
This is a free and open source software including full access to all the design features you might need.
Using the Elementor you get a perfect user experience which allows you to design quickly and easily.
No coding is required to work with Elementor page builder, so every user can install it and create pages with ease.
Today many folks that are about to create their debut websites, are looking for Elementor layouts to choose from. These readymade designs are perfect solutions for those who don't want to craft a website design from scratch. So in this post we will just represent some of the best templates from the Elementor's library. How can you get them? It's easy.
Install Elementor into your WordPress. Please see the detailed guide on how to install and activate a WP plugin here.
Go to Posts -> Add New and then click the Edit with Elementor button to start working with your new post page.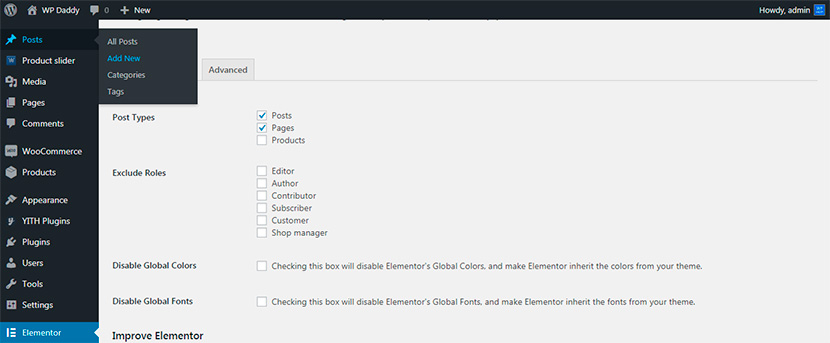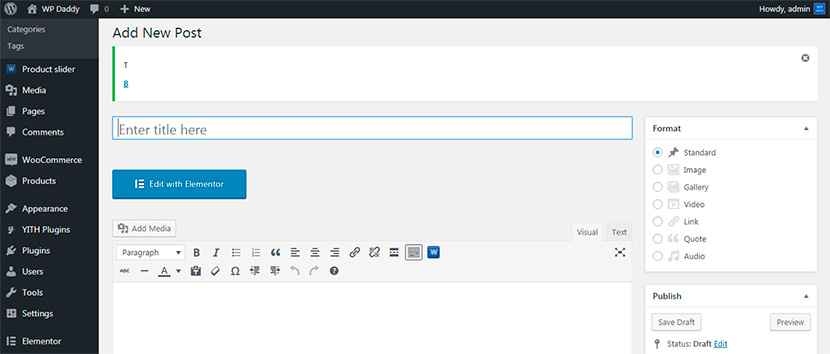 If you click the Add Template button you will get access to the library of templates available there.
You will find both free and premium templates, so you can either instantly insert the ready layout into your page and continue edit in it or buy a pro template instead, it is up to you.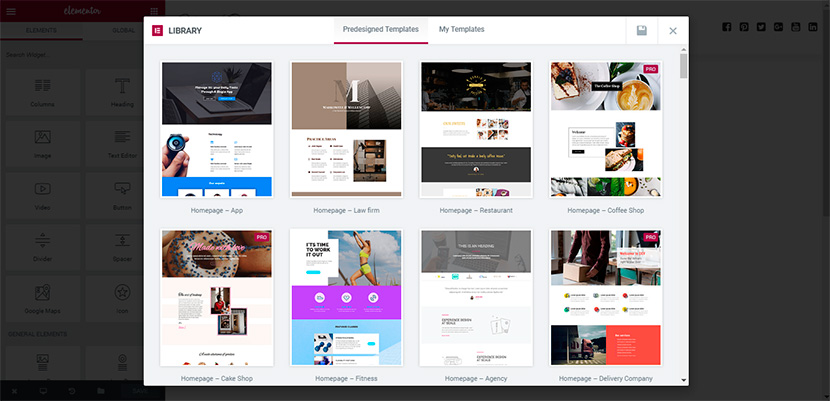 If you want to get all of the free templates together in one file, go to Elementor Library and download the zip file with a huge collection of templates clicking the Download Now button to start downloading.
Enter your email address to subscribe and your download will start automatically.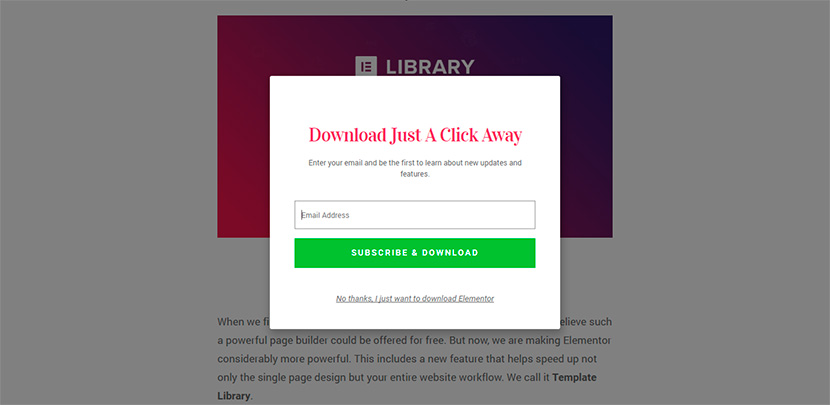 If you'd like to add additional templates to your library, go to Elementor -> My Library in Your Dashboard and import a zip file with all the templates in it.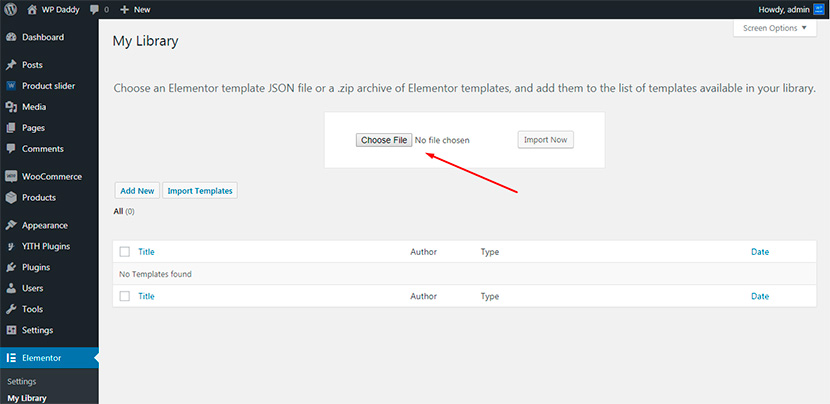 Some of the templates available for you in the library are as follows:
Free Templates
Homepage App
A template to present your custom application to the target users.
Homepage Law Firm
A template to create a business card for your lawyer's office.
Homepage Restaurant
A template to craft an official website of café, pub or any food related service.
One Page Architect Office
A template to build a business website for construction or engineering company.
Landing Page Mobile App
A template for designing an online showcase for your application.
Premium Templates
Homepage Coffee Shop
A Template to create a website for a restaurant, coffee house, dining room or a café.
Homepage Cake Shop
A template to create a website for a bakery, confectionary or restaurant.
One Page Creative Meetup
A template to build a one-page promotional website for a conference or a meeting.
One-Page Spa
A template to create a website for day spa, beauty salon, massage center or hot tub.
One Page Textile Convention
A template to create a website for an event like conference or meeting.
One Page Wedding
A template to create a website for wedding and precious dates saving.
Landing Page eBook 1
A template to create a presentation for an electronic book and a writer.
Landing Page Conference 1
A template to create a promo website for the upcoming event.
Landing Page Coacher
A template to create a website for a life coacher or psychologist.
Landing Page Law Office
A template to create promotional page for a lawyer or an attorney.
Try to use this page builder by your own to learn all of its advantages and possibilities.
The post 15 Great Elementor Layouts to Create Your Homepage, One-Page Site or a Landing Page appeared first on .