Christmas Icon Set for Your Holiday Designs – Instant Freebie Download!
Christmas is both a religious and cultural celebration, and it is favorite and one of the warmest family holidays for billions of people around the world. We all wait for this annual festival confined to the birth of Jesus Christ and commonly observed on December 25. Candles, Christmas tree, gifts, candies and pudding – there is a big bunch of Christmas traditions beloved both by children and adults.
A few months are left before Christmas, and it's the very time to create your awesome holiday designs like landing pages, promo websites, apps, and much more. Creative folks from all across the globe are getting ready for Christmas and looking for fresh holiday icons, mockups, fonts, and other magnificent design templates that are very simple to edit and easy to manipulate while crafting your creative and special product.
Today's freebie pack includes a unique Christmas Icon Set exclusively designed for WP Daddy by Izotov Andrii also known as Wind Forester. The Icon Set consists of 6 isolated colorful icons depicting Santa Claus, a mistletoe wreath, a gift in a colorful package, a house, a snowman and a Christmas tree.
Every icon is available in EPS and JPEG formats, RGB 300 dpi mode, and each of them is absolutely editable and resizable. You can use them for online greeting cards, applications, decoration, websites, artworks, and any designs you prefer.
This free Christmas gift is crafted with care especially for our readers. Just hurry up and download your freebie today!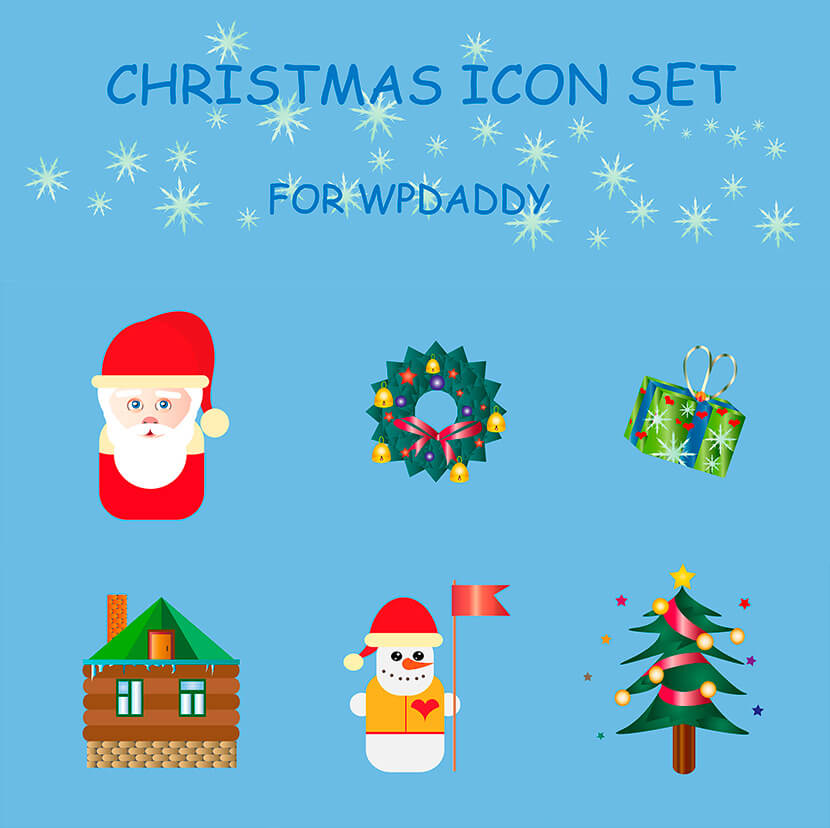 The post Christmas Icon Set for Your Holiday Designs – Instant Freebie Download! appeared first on .