5 Design Portfolio Fails That Make Customers Angry
When a designer creates their first portfolio, they should remember this is one of the most essential projects they ever made. If you work as a freelancer, your design portfolio is your "face" which influences on how potential customers perceive your personality and works, and whether or not they decide to hire you.
Both professional designers and newbies strive to impress their customers and spend a lot of efforts and costs to create a comprehensive online portfolio with multiple pages, personal bio, a blog, a list of works with client testimonials, and more useful things. But many of them make common mistakes in self presentation unveiling unnecessary facts or focusing on something which is not as important.
In this post we've resolved to discuss the most frequently occurring mistakes that designers make in their portfolios and why they sometimes drive people nuts.
1. Absence of Originality and Standard Approach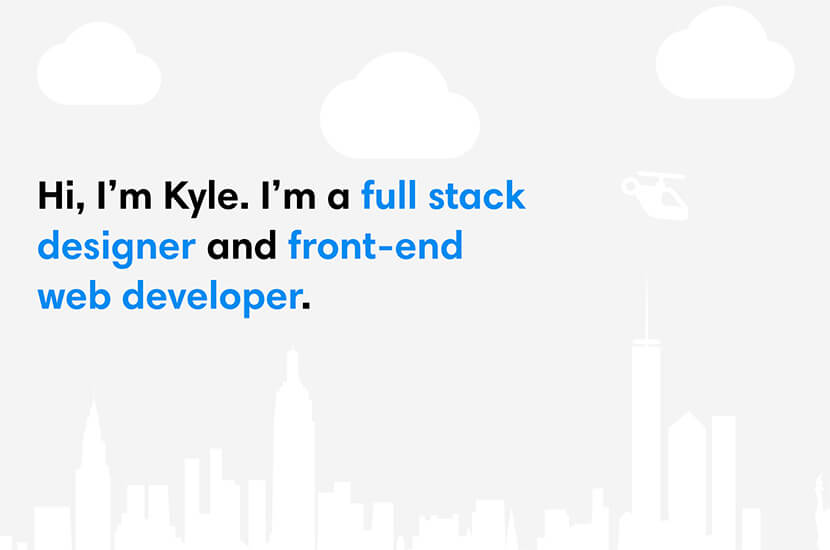 Most of the times designers have no idea on how to greet their visitors on the homepage, so they just use a standard phrase like "Hi, I'm Sean Smith, a 25 year old designer and developer based in Toronto." It's of course a modest and brief introduction but your task is to stand out from the crowd, isn't it?
Sometimes an original or more thoughtful approach can give an easy win. For instance you can write something like "Hi, I'm James Waren. A freelance designer & creative director with more than 15 years of experience." Or you can use a very uncommon approach like "Hi. I'm James Waren, a graphic designer & front end developer based in Texas. I make ingenious "sh*t" that somehow works."
The sense of humor is sure a good thing to share. Your working experience is also a good thing to boast here. So if you've been in your profession for more than 5 years and this has been your successful experience, you can mention it in the greeting. There's no need to mention your age, this is not as important as your key achievements and your original approach.
2. Showcasing Projects from Design School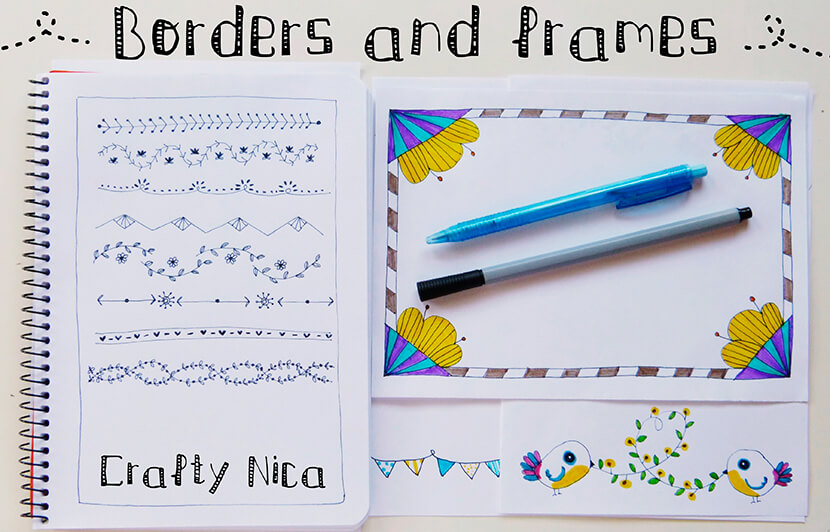 It's cool that you aren't a self-taught designer and you've got a professional experience in design school. But when you choose what works to represent to your customers, it's better to avoid showing your school projects.
It's of course great that you've had successful designs during your period of studying but it would be much better to show your real projects you've made for your real customers. Why?
Your paid works show you are experienced in dealing with customers and you can bet they will be satisfied with your collaboration. When a customer looks through your portfolio and finds only your school projects, they may think you are inexperienced enough to work for their projects.
So if a customer is looking for a professional designer, your task is to prove you are that pro they need. So don't make them confuse you with a student or a graduate.
3. Diffidence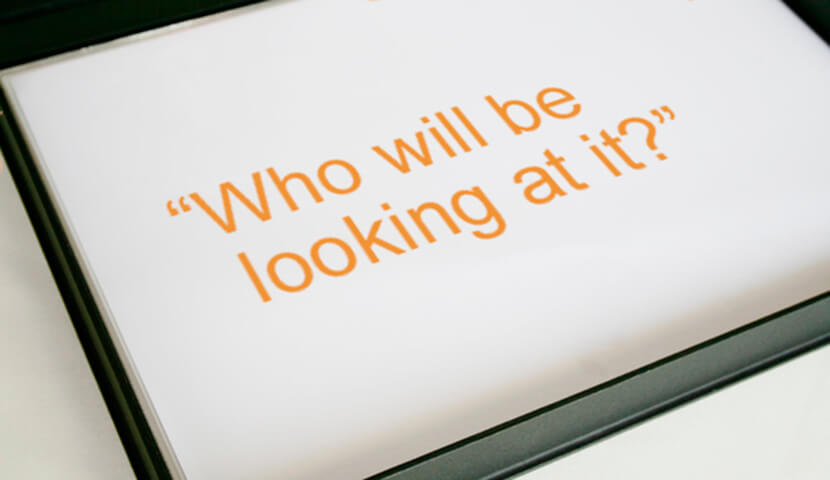 A professional portfolio is something which requires a lot of your confidence. Only you can prove you are worth to work with and you are the one to stand out from the competition. Phrases like "I hope I will work for *** company", "I'm just starting to achieve…", and others may get your customer think you are not competent enough to entrust you their projects.
Your confidence shouldn't look like hubris, so it has to be proved by your real works and customer testimonials. And if you present yourself confidently and you've got some sense of humor, this is sure to work for your benefit.
4. Spelling Mistakes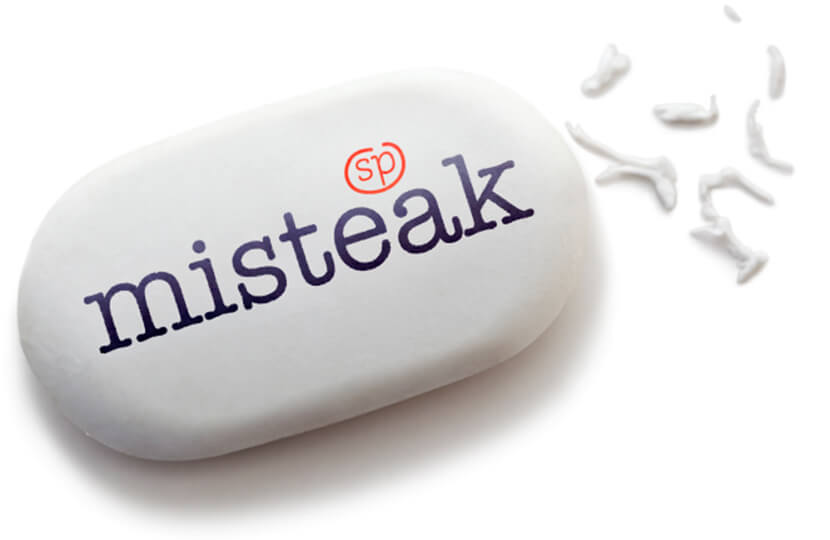 It's not that awful if you forget to put a comma or missed a letter by mistake, but if the overall grammar really "limps" throughout all of your portfolio, this is the reason for an intelligent customer to hesitate whether to work with you or not.
If you treat your portfolio creation seriously, you are sure to double check the grammar before publishing it. If you are not a native English speaker, you can always ask a friend or even find a freelance writer and ask to check your texts for a few bucks.
Your professional skills are exhibited on every page of your portfolio and in every word you say. Serious attitude to every aspect of creating your portfolio, including the texts, is something which shows customers what you are.
5. Showing Your Weak Spots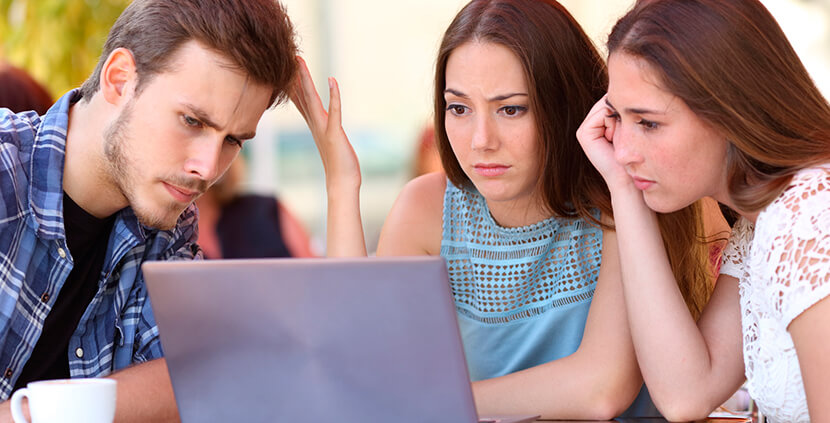 When you're reading the advice on how to create a professional design portfolio, sometimes you meet the statements that it's not so bad to show your unsuccessful works and describe them as the start of your career or the first step in your professional development.
This advice can be effective only in a single case: it's just when you show how you solve your mistakes. This means you showcase an ugly work, describe the steps you make to correct mistakes and improve the quality of your work, and then you show the final result – a good-looking, trendy and high quality design.
In any other cases showing your weak designs in your portfolio is quite ineffective and unnecessary thing. Your task is to make it as attractive as possible, so choose only the best and the most impressive designs you are really proud of.
Conclusion:
May be you don't agree with the fails mentioned in this post or probably you don't consider them to be fails? Do you have anything to add? Please leave your opinions and comments below. Thanks.
The post 5 Design Portfolio Fails That Make Customers Angry appeared first on .