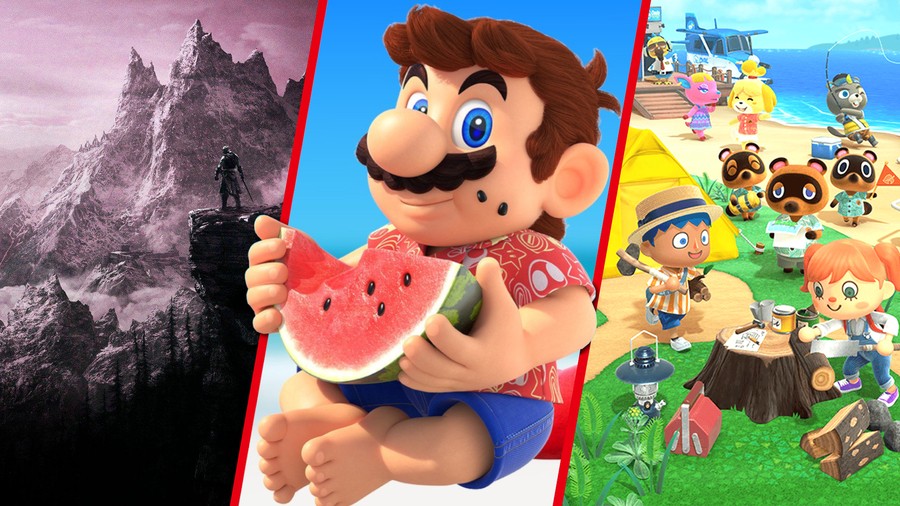 In the magazine business, the Back Page is where you'd find all the weird goofs that we couldn't fit in anywhere else. Some may call it "filler"; we prefer "a whole page to make terrible jokes that are tangentially related to the content of the mag".
We don't have (real) pages on the internet, but we still love terrible jokes — so welcome to our semi-regular feature, Back Page.
---
Real-life holidays are so 20th Century. The beaches of Menorca? Pshh. Overrated. I've seen better sand in a children's playground. The Rockies? No thanks. I prefer my landmasses flat, you big mountainous show-offs. Bora Bora? More like Boring Boring. Where's the spice? Where's the adventure? Where's the challenge?
I'll tell you where it is. VIDEO GAMES. The future of vacations can't be found in the meatspace; it's in the virtual world that we can find all we've ever wanted. Those cocktails with the tiny umbrellas in them are great and all, but they're nothing compared to the potions we can chug in the pubs of Whiterun, or the exotic skewer-based meals we can cook in the ruins of Hyrule Castle. Can tiny umbrellas give you the power to run twice as fast? No. They just give you the power to fall asleep next to the pool and wake up with awful sunburn.
Here at Nintendo Life Travel*, we believe that we can find you the ten best places to spend what's left of the summer hols… in video games. Who said leaving the house is the only way to get away from it all? Not us.
---
If you're interested in any one of these package holidays, please send $200 as a deposit to book your place, and let us know your desired location and the length of your stay in the comments below. We thank you for choosing to travel with Nintendo Life Travel.
*Nintendo Life Travel is not responsible for any injuries or death-related happenings that occur in any of its resorts. Nintendo Life Travel is not liable for any dangerous events that may take place while you travel, including (but not limited to) boss battles, loss of save data, or eating way too many wheels of cheese.